Sophia
Kisielewska-Dunbar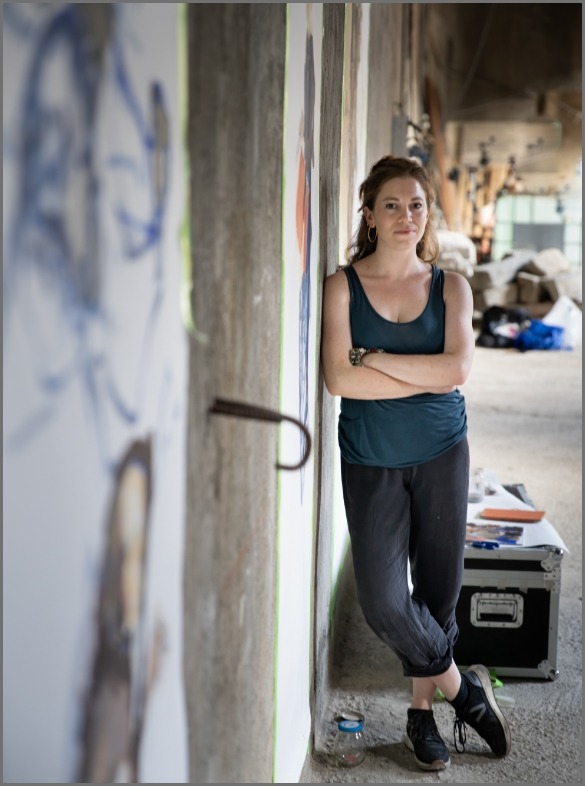 Sophia Kisielewska-Dunbar (born in 1990) is an artist and an art historian based in London. She graduated from the University of Edinburgh in 2013 and worked for several years as a researcher for Day & Faber, a London-based fine art dealer specialising in European drawings. Her artistic practice combines a plurality of techniques from painting to embroidery, soft sculpture, drawing and performance. Her works often aim to open a dialogue between past and present and one of her principal focuses is the representation of women in Western art. Sophia has participated in numerous fairs and group shows in London and abroad. In Spring 2024 she will present her first solo show in Paris.
The first artist in residence at Sant'Orsola
From June 15 to September 15 – 2022, Sophia worked as the first artist in residence for the future Sant'Orsola Museum in Florence.
In Florence, Sophia worked in two ateliers outside the walls of Sant'Orsola: firstly in the Spazio Schola of the Accademia Italiana; then, thanks to a cultural partnership, she moved to the Porta Romana artistic high school.
Her work started with the research and study of the fragmentary heritage of Sant'Orsola. Sophia tried to immerse herself in the visual culture of a nunnery. Then, she carried out a period of pictorial experimentation which led her to the conception of two artistic projects. These projects, one monumental, Noli me Tangere, and one in miniature, Rewriting Sant'Orsola, will be purchased by the Museum to form the first nucleus of its contemporary art collection.